Keep your IT network up to date with complete lifecycle support. (Improve your network's health by getting better network connectivity.)
With its carefully tended to and closely watched client-owned IT infrastructure, DYNATECH SOLUTIONS connects business. A strong and adaptable network is critical for the company's sustained growth. Our goal is to build and maintain the infrastructure so that any potential problems can be found before they have an adverse effect on the functionality of the network.
Any business should use the network infrastructure to enhance performance, whether it is LAN or WAN. We provide network analytical services that can quickly identify the problem, shorten the response time, and solve it more quickly.
DYNATECH SOLUTIONS works to maintain the network, increasing efficiency. Our goal is to lessen the impact's duration on end users. We collaborate with various industries in various sectors and give them cutting-edge LAN/WAN technology.
Enhance the performance of your network with LAN and WAN services.
Performance
To achieve high-caliber performance, invest in an IT infrastructure that is highly reliable, secure, and effective. We enhance business continuity with our LAN/WAN service.
Process of Catalyzed Identification
Be patient as LAN/WAN problems are slowly identified before they have an impact on end users. With the catalyzed identification process, we provide a service.
Cost-effectiveness
You can benefit more thanks to DYNATECH SOLUTIONS' LAN/WAN services' affordable prices.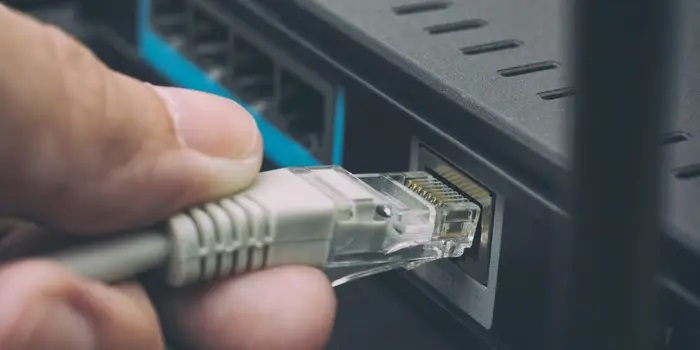 LAN/WAN Service Suite from DYNATECH SOLUTIONS
LAN SERVICES
To stay in touch and have effective communication in the digital age, it is crucial to be connected on the property. The entire infrastructure for connectivity from the end-user is maintained locally by the service.
 
At DYNATECH SOLUTIONS, we provide service starting with the equipment and continuing through configuration, monitoring, administration, and customer assistance in the networking environment. We provide structured cabling and network device management. DYNATECH SOLUTIONS provides a few trustworthy LAN services.
Ethernet
Fiber Optics
Routing
Switching
WAN SERVICES
WAN is a crucial component of any business today. WAN links employees to the rest of the world in the same way that a LAN keeps them connected at a specific location within the office building. WAN provides internet access for managing cloud applications, servers in data centers, and information sharing.
 
In order to keep your business operating and thriving, DYNATECH SOLUTIONS provides you with a WAN service that keeps you connected to the outside world. We adapt the service to your company's needs and use cutting-edge WAN technologies to benefit the business.
Dedicated Internet
MPLS Networks
Broadband Internet
4G/5G Technologies
SD-WAN Services
What LAN/WAN services can DYNATECH SOLUTIONS offer you?
DYNATECH SOLUTIONS concentrates on your company's requirements. In order to manage and maintain a network without any complexity, our team conducts analysis and develops a well-connected infrastructure. In order to foster loyalty and improve our clients' performance, we work transparently with them.
Analysis of the Current IT Infrastructure
Roadmap for the Network Development
Implementation of the Strategy
Optimization of the Infrastructure
Management of the Devices
Accelerated Issue Identification and Resolution
Developing a Single Point of Contact
Configuration Management
WHY DYNATECH SOLUTIONS LAN/WAN SERVICES
experienced and knowledgeable experts
improved support systems
keeping up the ongoing operations
modern solutions backed by technology
24-hour assistance
Dont hesitate to contact us
Write to us
info@dynatech.co.tz
Office hours
Mon-Fri 8:00 -5:00